MAD Colour's Expansion into Dye Sublimation Printing with the New HP Stitch s1000
With the HP Stitch s1000 and our sewing machines, we're ready to transform the sign and display market, adding a burst of colour and creativity to every event.  MAD Colour now offer the most advanced dye sub print facility in Northern Ireland with shorter turnaround times compared with fabrics coming from mainland UK and Europe.
Dye Sublimation Printing: The Magic Behind the Scenes:
Let's begin by unravelling the magic behind dye sublimation printing. Unlike traditional printing methods, dye sublimation works its wonders by transferring dye directly onto fabric, creating stunning, long-lasting, and eye-catching designs. By infusing heat and pressure, the ink converts into a gas, permeating the fibres of the fabric. As a result, the colours become vivid, vibrant, and resistant to fading, even when exposed to the elements.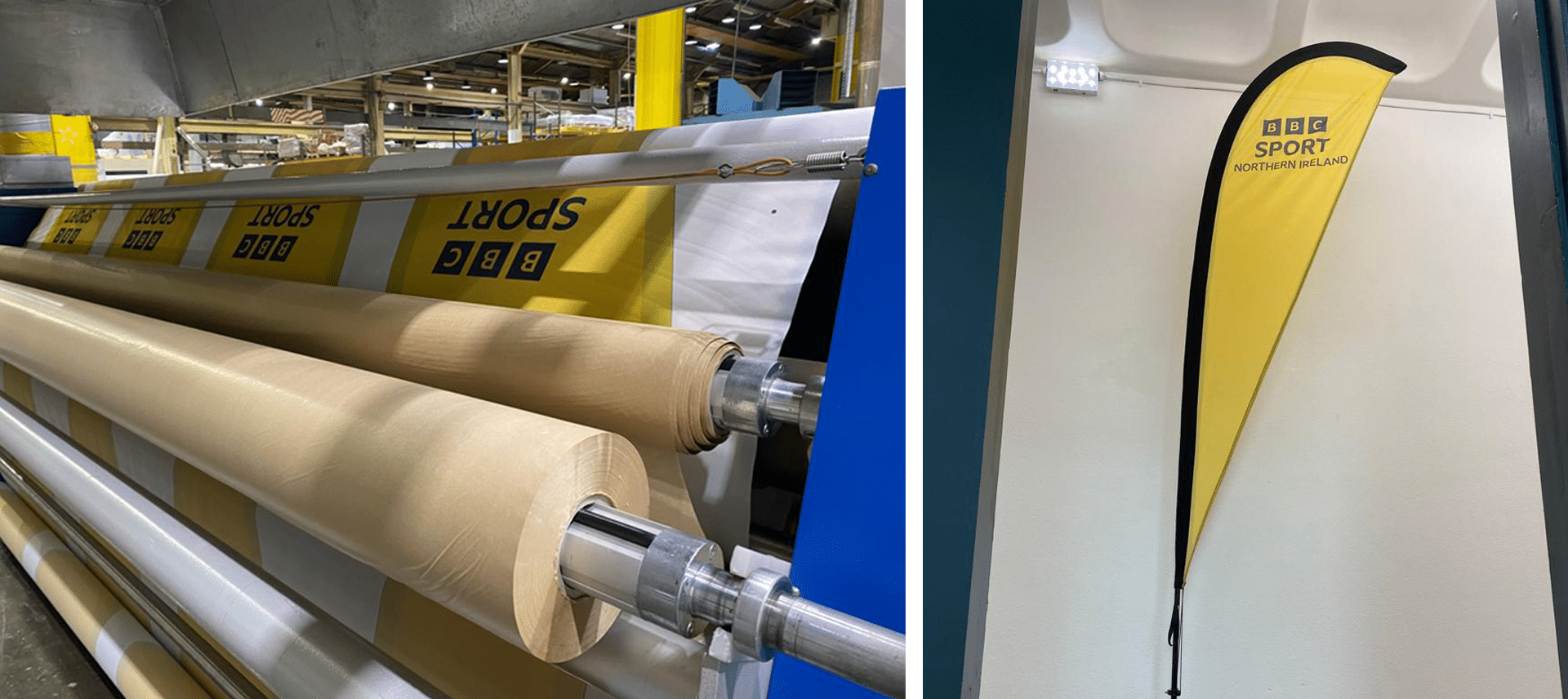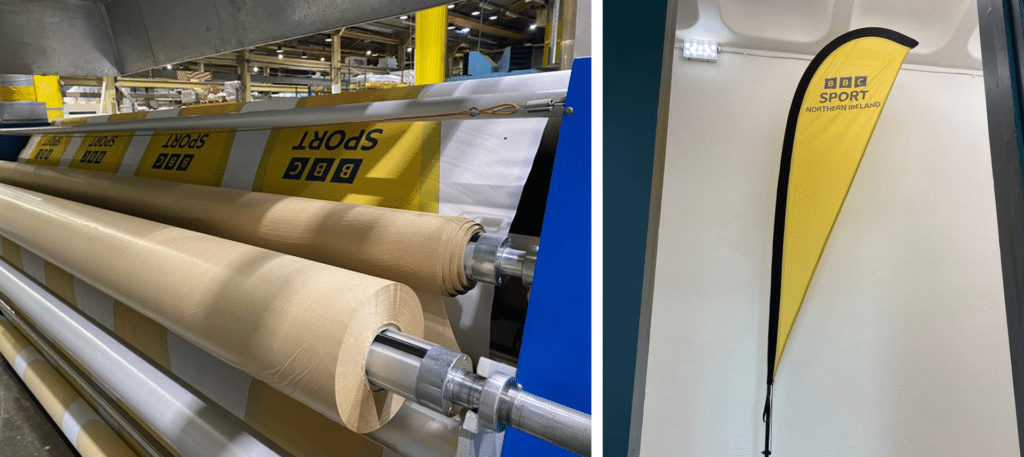 The HP Stitch s1000: The Powerhouse of Colour
MAD Colour's quest for excellence led them to the mighty HP Stitch s1000—a printer that wields the power to bring even the most intricate designs to life. This cutting-edge piece of technology boasts high-speed printing, precision colour-matching capabilities, and exceptional image quality. From banners and flags to custom apparel and promotional items, the HP Stitch s1000 enables MAD Colour to transform ordinary materials into extraordinary works of art. Get ready to witness an explosion of colours that will leave you in awe
The Art of Finishing Touches:
But the magic doesn't stop there!  MAD Colour has also invested in a range of sewing machines to complement their dye sublimation printing. With meticulous stitching and attention to detail, they turn fabric into a range of finished products, including banners, table covers, fabric displays, and more. The possibilities are endless! MAD Colour's expansion into sewing ensures that their products are not only visually stunning but also of the highest quality.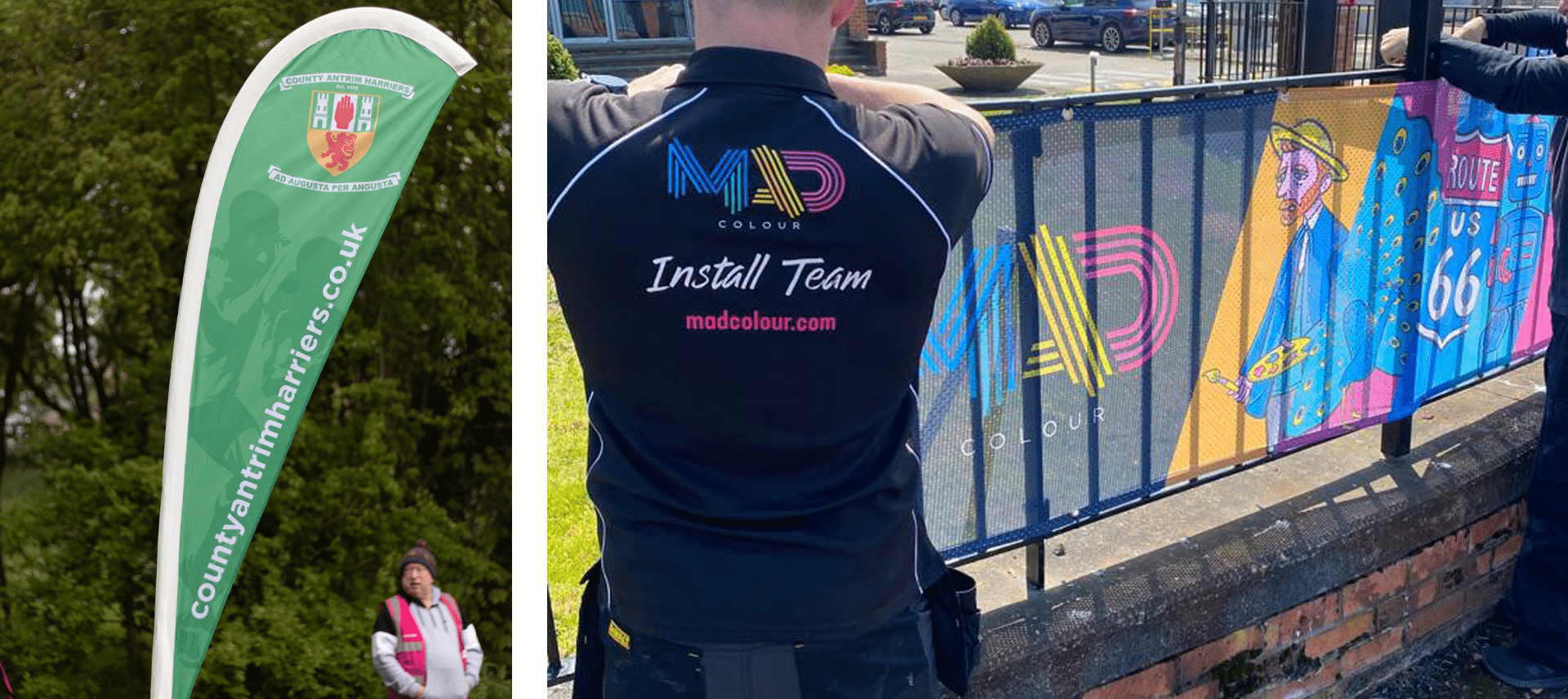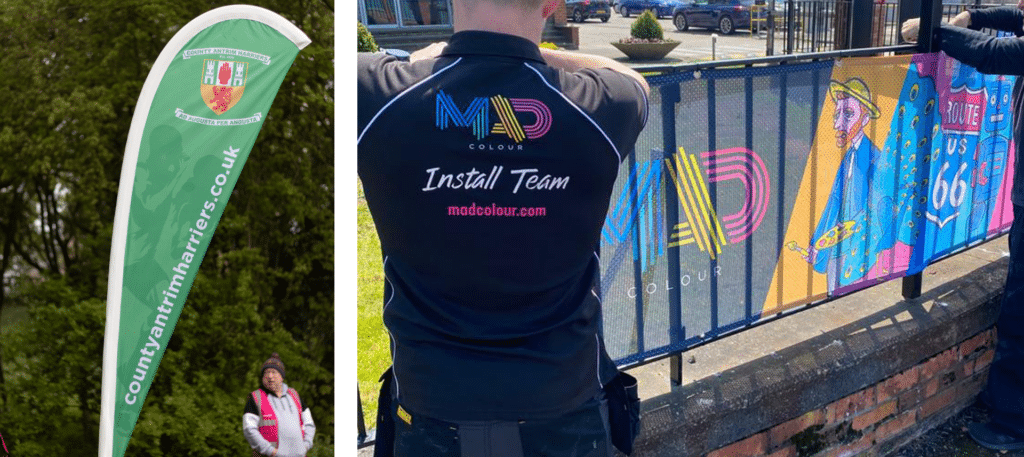 Conquering the Sign and Display Market:
With their newfound capabilities, MAD Colour is ready to conquer the sign and display market for outdoor and indoor event branding. Whether it's a sports event, a trade show, or a music festival, they have the perfect arsenal to transform any space into a visually captivating experience. From eye-catching banners that flutter in the wind to branded table covers that exude professionalism, MAD Colour's dye sublimation printing and finishing prowess are bound to make a lasting impression.
Unleashing Your Imagination:
Are you ready to unleash your imagination? MAD Colour invites you to step into their world of boundless creativity. They specialise in custom designs, so whether you have a wild idea or a specific vision, their team of experts will work their magic to bring it to life. Collaborate, brainstorm, and watch your concepts take shape like never before. 
With MAD Colour, there are no limits—only endless possibilities.  Together, let's paint the world with vivid hues and create unforgettable branding experiences!