The MAD Colour Spaces team specialise in creative Fit Out solutions that are a little different from the norm. There is nothing better for us than working with clients that share our vision and allow the latitude to design & manufacture a truly unique and engaging space.
We could tell you all about the brief and how came up with our solution for the NBC Sports Next Office at City Quays Belfast but we thought it best you hear it straight from the clients mouth…..
"In 2022, golf technology company BRS Golf Ltd and online tee-time provider, GolfNow underwent a rebrand under the corporate umbrella of NBC Sports Next. This gave the business the opportunity to freshen up their City Quays based office space and introduce elements of the iconic 'NBC Peacock' into their branding.
We tasked MAD to come up with a creative solution to modernise our office branding in line with our new NBC logo suite; to develop new agile working environments as staff were beginning to return to the office post-pandemic; and to make the existing meeting space more attractive and intuitive.
The project team were excellent, communication was fast and frequent, the design concepts were concise and creative. Duncan and Andrew were able to bring colour, vibrancy, and flair to our office space. Thinking outside of the box, Oriana and Ian came up with a bleachers concept for staff meetings and lunch breaks, this also mimicked our US Headquarters in Minneapolis and Orlando. We also added a news desk presentation area which also doubles as a cocktail bar for networking events. Finally, the guys added intuitive names, numbers and colour schemes to our meeting rooms so they could be identified more easily.
The project was a great success and has added vibrancy to the office under a consistent brand identity which is recognised globally. We can't wait to work with the MAD team again in 2023!"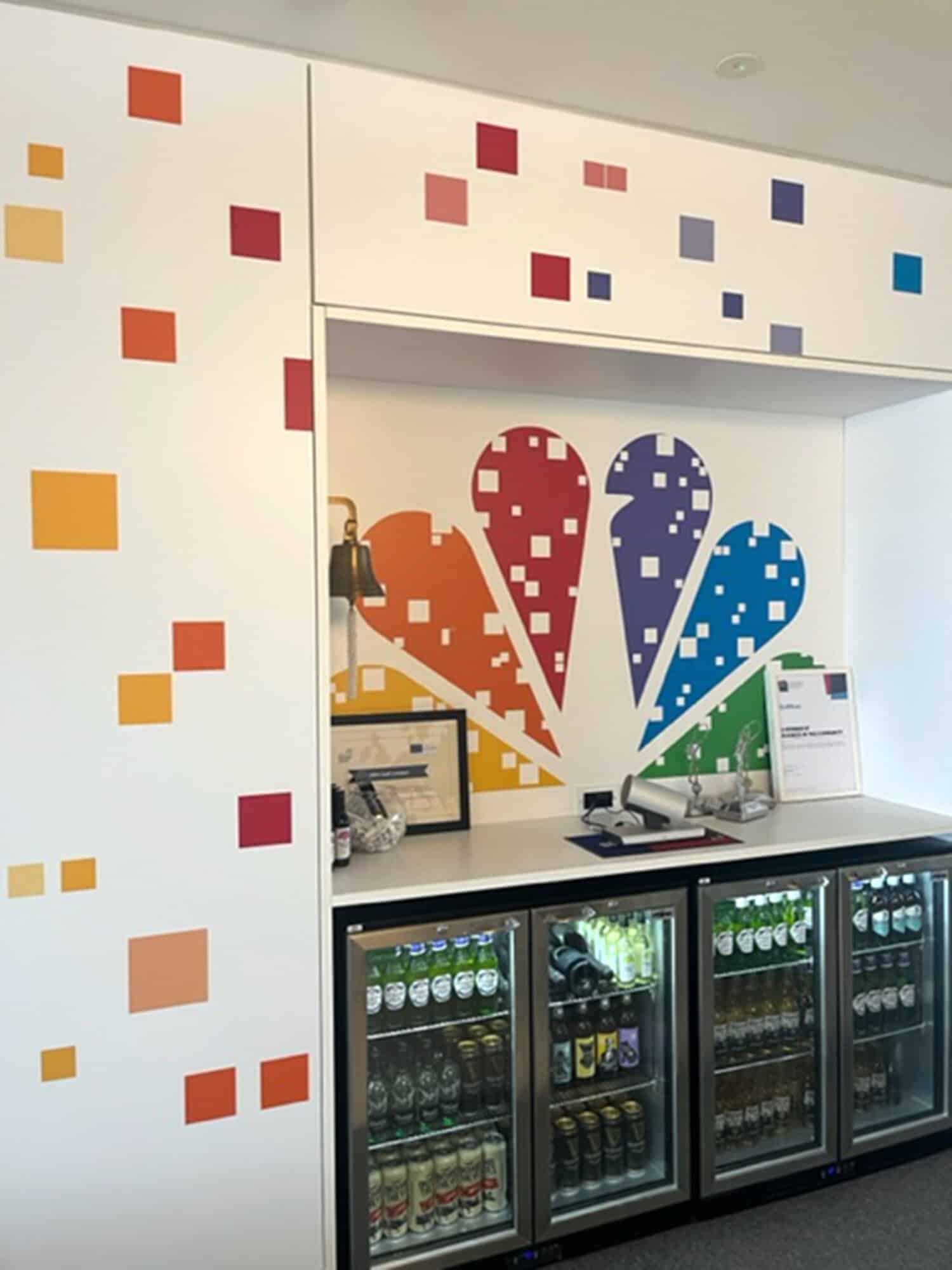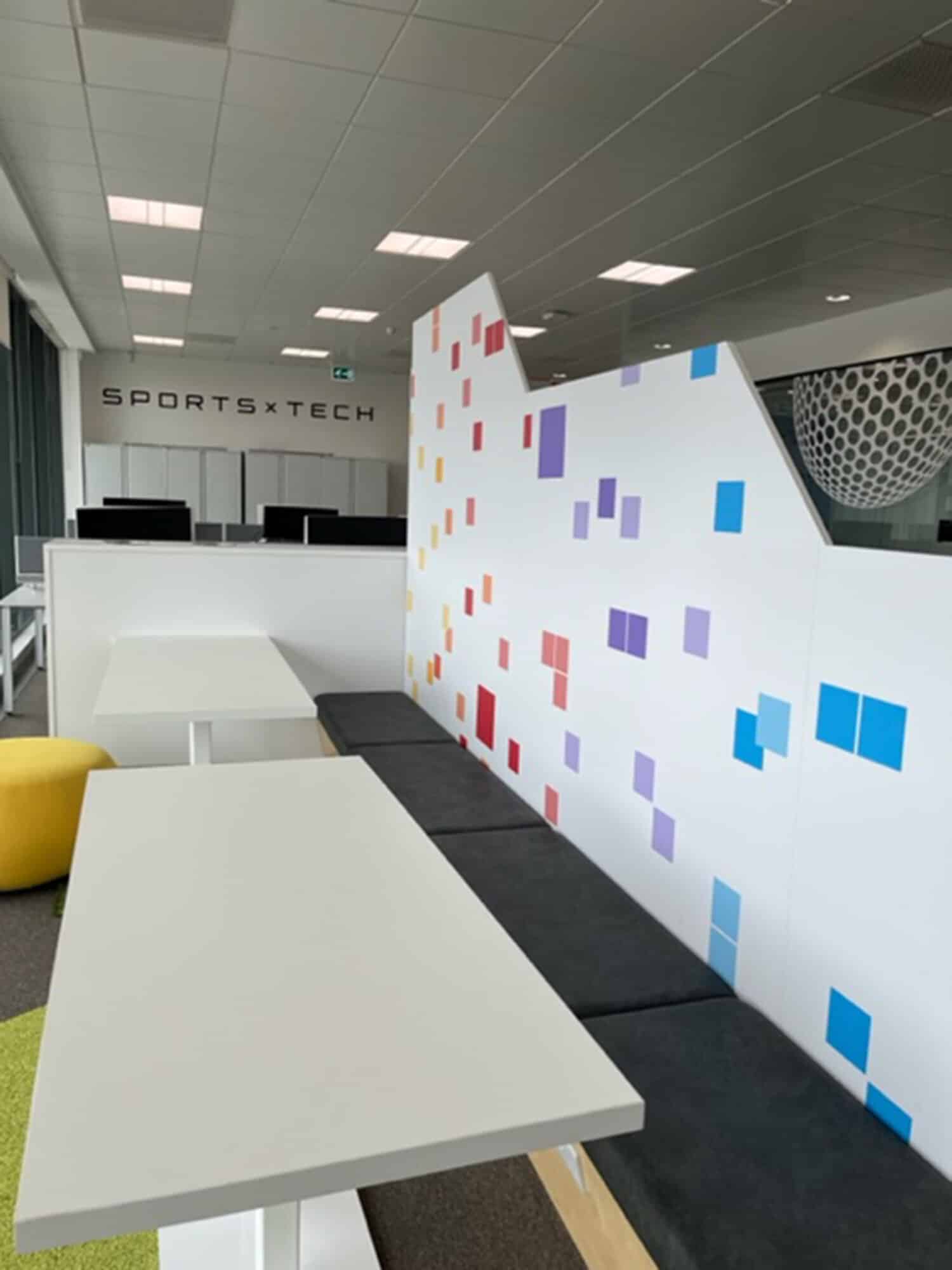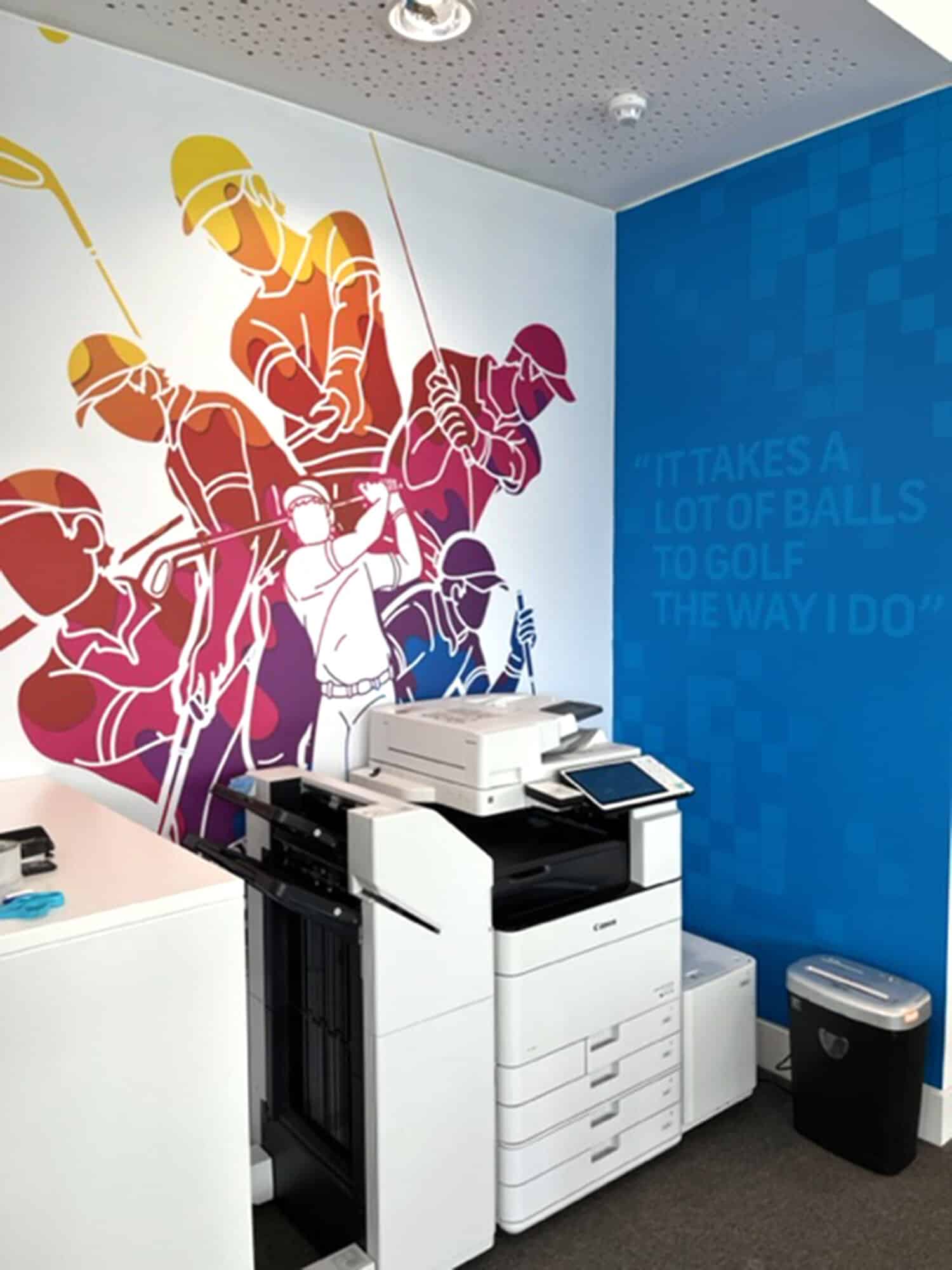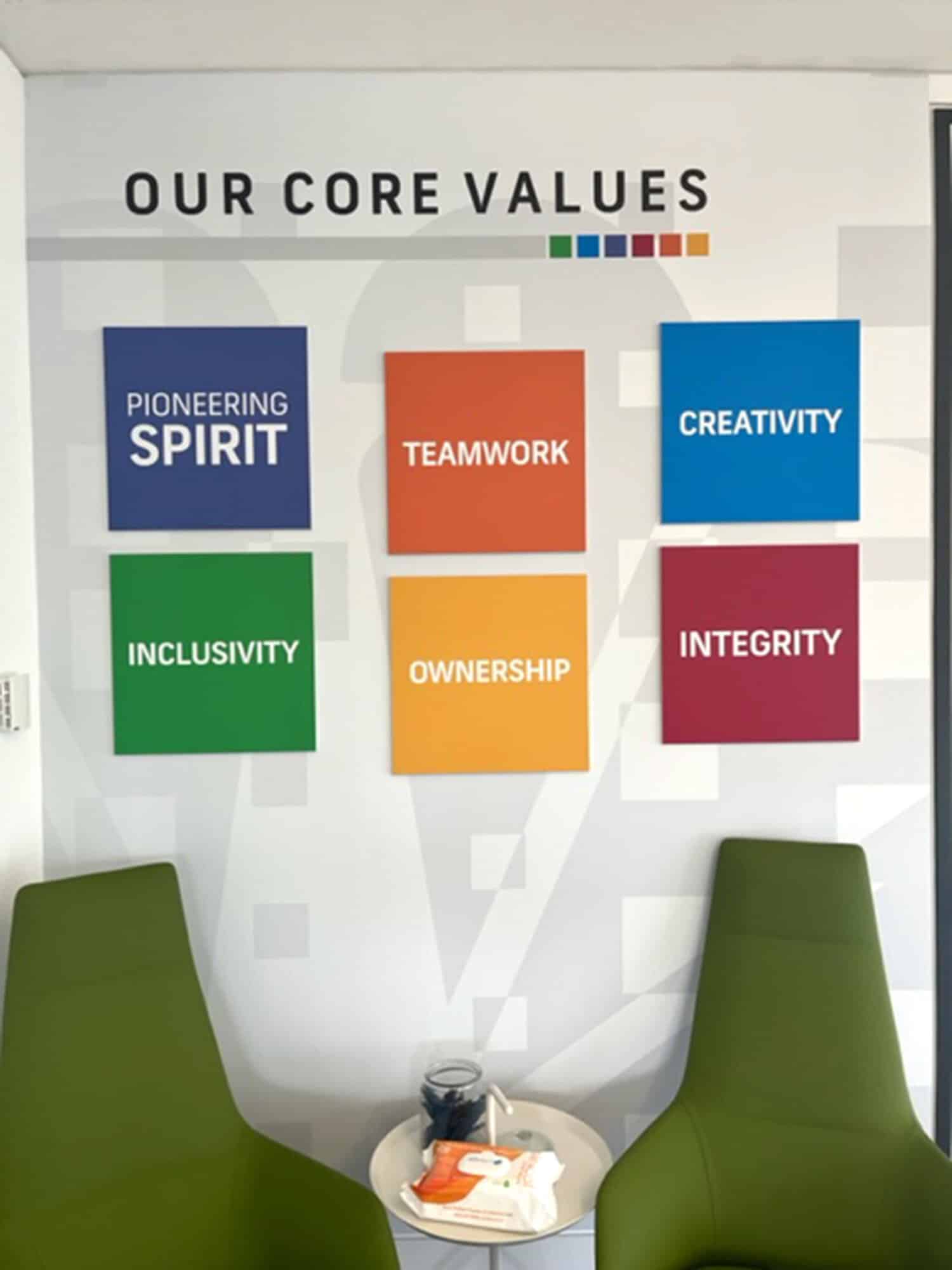 The creativity materialised…….
L-shaped Bleachers with tables & upholstered benches serving as informal working pods.
G-Floor to simulate grass for the floor/seating platforms.
High coffee bench also functions as a break out work station.
Branded Lightbox.
Concealed Cupboards for Storage.
Broadcasting Stage.